Behind the scenes at Smaac
Smaac Net Solutions is a Manufacturing ERP Systems provider. We develop ERP systems that put the customer first. ​ Within a period of 3 years, Smaac ERP is used actively by more than 1000 users across various cities. ​ As we continue to grow and develop, adding new elements to our services and new experts to our team, Smaac remains focused on its core vision: to become the most respected manufacturing ERP solution provider in the world.
At Smaac, we want to share our experiences and knowledge which our team has gained in the industry. Our MD has setup number of plants & industries in the past 25 years. One of major achievements has been development of ERP for all the three business verticals. It would not have been possible to manage such large business in absence of software solutions which we used. We want industry to gain from the unique concepts we have developed in our business.
03
A
Artificial Intelligence
Sushil Gupta (CEO) passed his mechanical engineering from RECK (now NIT Kurukshetra) in 1986. He passed his M.Tech. (IIT Delhi) in 1988. He has a strong of experience of more than 30 years of setting up and running Textile and Steel Fabrication (PEB) systems. Smaac team comprises of tech experts, developers, industry experts because of which we are able to provide the exact solution which industry requires.
Smaac is a strong combination of youngsters and industry specialists. With its rich experience, Smaac offers custom software along with services in engineering and IT fields. Within a span of 3 years, Smaac ERP is used by more than 1000 users across various cities.
// Experience. Execution. Excellence.
What is unique about Smaac ERP systems ?
These are knowledge based ERP systems. These ERP are developed by industry own people and not outsiders. ERP took shape with time and it stood the test of time. Over years more than 200 users gave there inputs in refining this ERP. What has been needed by the industry was answered by the ERP. Most of ERP systems work as standard platforms where one needs to build the structure for the industry. Every industry needs solutions specific to their industry but someone from industry only can build these solutions. Process experts from the industry can only develop these solutions with time. Customization is not the answer to most of solutions needed. So what we intent to offer is industry specific solutions built on experience with time.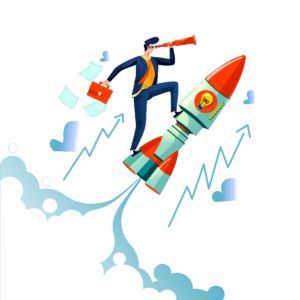 Smaac is providing manufacturing industries software and cloud solutions, and growing very quickly. We are always on the lookout for talented, ambitious, motivated individuals to join our team.
For any demo, inquiries and questions Please call: 8149160099 or fill out the following form
B-17, Institutional Area, Sector 32, Gurugram, Haryana, India – 122003
info@smaac.in ludhiana@smaac.in 
Tel: 0124-4536812 Mob: 8149160099, 9911654448
To apply for a job with Smaac Net Solutions, please send a cover letter together with your C.V. to: hr@smaac.in