Knits Dyeing | Woven Dyeing | Yarn Dyeing | Printing
One Click Dyeing planning using Virtual Lots
Dyeing planning that is simple enough to take care of complete process house planning but powerful enough to replace Excel Sheets.​​ Plan virtual lots without receiving the fabrics, actual lots from lot register & Reprocessing internal and external. It has to be dynamic so that changes can be done as required.
Keep control of all the plant operations & Avoid Delays
Smaac-Tex ERP provides complete tracking and alerts of all the operations in process house. Get machine efficiency reports, Delay areas, minimum stock alert of dyes and chemicals, Lot Location and more.
Stay ahead of competition with in-depth reports
Stay ahead of your competitors with advanced reports like Yarn purchase planning, Daily Production Summary, Dyes & Chemicals consumption, Costing analysis, Production reports and more.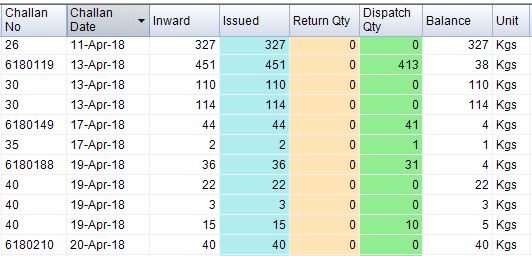 Automate Inventory Control
Smaac-Tex ERP provides automatic planning of Yarn and Fabric Purchase based on Orders and stock. No need to update excel sheets manually. Get consolidated reports of Greige Balance, Dyes & Chemicals consumption, fabric pending for dispatch and more.
Ease accounting with Integrations
Equip your team with more tools to automate the process of accounting. Smaac-Tex provides complete integration with accounting software and eases the process of daily tasks like Bill passing, Invoicing, Debit note creations and more.